Crystalkitsune85's profile
Crystalkitsune85
Fox Lady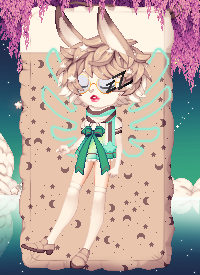 About
I'm from the West coast in the US so my time is PST. I'm 35, and I live with my grandparents. I grew up in a smaller town, and moved two times in my life. I've only been to Nevada, as far as traveling goes. I'd love to visit other countries, but I doubt I'll be able to.

I have 14 parakeets, the majority of them born here at the house. 🐣
My grandparents have two female German Shepherds, but I'm not really fond of dogs. I used to have a cat named Luna, but she was put to sleep in 2015. Technically I'm an only child, but about a year ago I found out I have a half sister. My father divorced from my mom when I was young and I haven't seen him since I was 4. My mom went to Reno and eventually married another guy who she's now separated from currently.

Anything else, I dunno. Ask if you're curious.