Tsundererra's profile
Tsundererra
Fujoshi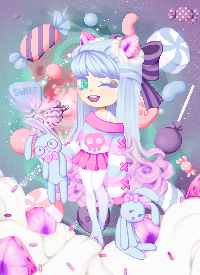 Video
All you need to know about BTS to love them.
About
Hello~ I'm an old, anxiety-ridden birb lady living in the DMV area. I like to draw, and I love K-pop (hello to any fellow ARMY's).

Check out my Art Shop~!


Thanks for the Bootiful Arts ;'3
Likes
Drawing, K-pop, K-dramas, anime, manga, MCU, video games (Dragon Age series & Final Fantasy series), BIRBz, make up, cloudy days...
Dislikes
Obnoxious/entitled people, traffic, shiso, strawberries, the Sun, Chinese tourists...
Hobbies
Draw, cook/bake, watch movies, sleep, crochet, read, play games, listen to music, study Japanese and Korean...