Synthetic Nature's profile
Synthetic Nature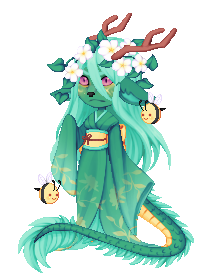 About
Hello there!
My name is Synth!

I like drinking coffee, taking naps with my cats
and listening to smooth jazz on rainy nights.



Name:
Dee

Birthday:
22nd October 1997

Height:
5,6ft

Weight:
I don't think I've ever checked.

Occupation:
Art Student

Likes:
~ Art ~ Music ~ Photography ~ Cosplay ~ Literature ~
~ Philosophy ~ Psychology ~ Animals ~ Nature ~

Dislikes:
~ Loud Noises ~ Bright Lights ~
~ Eye-Related Gore ~ Stage Fright ~ Bad Vibes ~

Personality:
A bit loopy and sleep-deprived, but I'm still always tired.
I can be very introverted and quiet until people get to know me.
Unfortunately I have very bad mental and physical health,
but I will always try my best to stay positive about life.

Talents:
I can cook instant minute noodles in less than a minute!













I'm more active on my GaiaOnline profile!
DeviantArt | Picarto | Toyhouse | Quest
(Ping me for the artists and I'll put you in contact!)