Shadami's profile
Shadami
Sha/female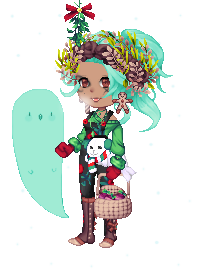 About
I'm from the state of New York, so far from the big apple that i've only been there once in my life. It's not exactly a day trip away. I started my online love of forum sites with neopets back in the day and when it started going down hill and I got older I discovered gaia which... well ... took the same turn. I still loved the idea of an amazing avatar forum though and so one day I stumbled upon Menewsha. Since than I have joined many various sites where you can find me as Shadami, chatting it up and enjoying the friendships I make and the general beautiful art that is avatars.

Maybe a bit of a pack rat with items. I love collecting them all so that I can sit and play with them in all kinds of different ways because I can't do such a thing in real life. I'm not a rich person, and I'm a complete failure at sewing so I can't hire people to make clothes in my style for my size. I'm working on changing these things so that one day I can achieve my dream of living out my own style off the computer screen. But I love that avatar communities let me be who I am.

Likes
Sorting things, having things nice and organized, trying new things, avatar sites, friendly people.
Dislikes
I don't feel I should fill this one out other than coffee.
Hobbies
Paint, Draw, Crochet, Write, Dungeons and Dragons, Video Games, Reading, Swimming, Magic the Gathering, Board Games