Qiqi Agatha's profile
Qiqi Agatha
Medical Biller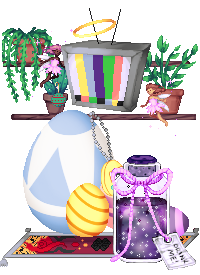 About

Fudge! Disney is FreAkæ!
I'm scared for the WoRLD!
__
__



*POP POP! U JUST GOT GLITTERED BY QiqiAgatha & YOU'RE SPARKLING*



My name is Qiyamah, who is an Independent Graphic Artist/Designer who has graduated from Cal State LA. How do you like my cell phone? Like most artist, I am cRaZy, but nice. Most of the time. I am in the process of updating up my website for a better interaction for you. Just click the link to (Likes) under my Avi. You can also follow me on Twitter. At times, I do Avatar Art, so you can MESSAGE ME for faster response. I will give you more updates later on. :whee: :whee: I am not always on at the moment, but you can find me in the forums. I LuV 2 laugh a lot. I live in Southern California, which is in America. Holla, in LA! I do

Love Going 2 the Beach.

& I'm not a Beach Bunny. Ok, I'm done talking now.



*POPS more Glitter!* Nice meeting You.