Kozi's profile
Kozi
Fluffywuff
About
°˖✧ 月は私の中に閉じ込められています。 。 。 ✧˖°
Art by Q t e a p o n <33
~
Magical Boi
Blackout Survivor
Pixel Artist
Cat Lover
Blanket Burrito Enthusiast
Dollar Store Vampire
Certified Hazer Cultist
Fairy Prince
The Fluffiest of Wuffs
~
INFO
Name: Közi (Yue)
Age: Cosmic
Gender: N/A (he/him)
~
FORUM INFO
I am Kozi/Közi on most avatar sites.
I pixelled for many other sites as the artist Yue.
Enjoy a snuggly, comfy spot at at my hangout!
Közi's Coffee Cloud & Café
~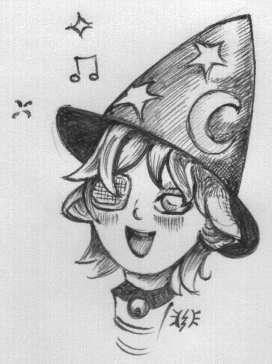 Thank you, Wildfire! <333
Thank you, GuttedBunny! <333
Thank you, kiwi!! <333
Likes
Pastel colors, rainbows, ice cream, cute things, lolita fashion, tea, coffee, Cardcaptor Sakura, sparkles, moons, and MAGICAL THINGS
Dislikes
Cleaning, housework, driving, alcohol, drugs, mean people, homophobes, and narrow-minded people.
Hobbies
Pixel art, photomanipulation, fashion, sewing, jewelry making, photography, avatar sites