pixiebuns's profile
pixiebuns
She/Buns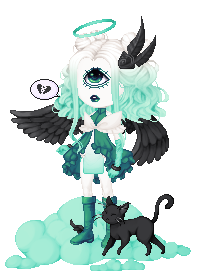 About

I'm Pixiebuns.
I've been around other websites as Ink or Ghostbox.
and gaia as pixiebuns.
I'm 26 and I've been pretty absent from avatar sites for a while.
I hope to be back here a lot.
I love to dance, sing, sew and scuba dive.
I'm currently learning American Sign Language and how to rollerblade lol
I'm pretty easy to talk to so please come hang out with me in my hangout thread!



totalanimefan is my twin <3