Baphomet's profile
Baphomet
Demoness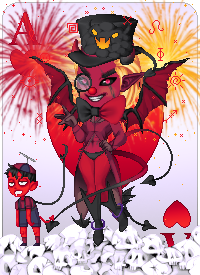 Video
This is the episode I've worked on really hard, it's my original series The Seven Sinisters!
About


The official Animator of Voltra!

Call me Baphomet, I am a Swedish Animator, a 18 year old female lol!
In real life I am goofy and sweet, but my Voltra persona is evil and royal! (But secretly very goofy and sweet as well lol)
Please check out my original cartoon ''The Seven Sinisters'' if you have time!!