Amakai's profile
Amakai
She/Her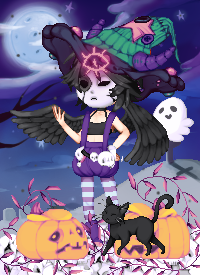 Video
Just a song I'm kinda really obsessed with.
About
Hello there and thanks for dropping by my profile!
I'm Amakai; a single 29 year old female from California.
My avatar is male despite my gender being female.
I'm extremely obsessed with FFXV and I multiship!
Nyatis is my mule and main storage of stuff.
Likes
Noctis Lucis Caelum, FFXV, FFXIV, DnD, Space, anime, music, drawing, roleplay, BJDs, cats & more
Dislikes
Art thieves, Drama, trolls, depression, lack of sleep, being sick, bugs, laggy internet, being super cold or super hot, not having power in the house
Hobbies
Drawing, roleplay, chatting with friends, playing games on my phone