AliceinZombieland's profile
AliceinZombieland
Anything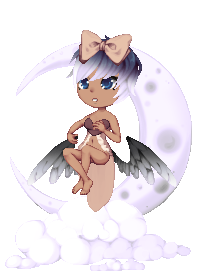 About
I live in Minnesota, in the United States. I've been on avatar sites all over though, usually under this name. Some died on me, others I just lost interest in. One I was banned from, but I did that intentionally in protest of the corrupt administration and mod group and the broken justice system in place there. I've been looking for a new perma-home since then. I believe in honesty and integrity and telling people what you think. I'm not an advocate for sugar coating but I am sensitive to other people's feelings. I know there is a time and place for certain things and other things need not be said at all, but I don't believe in lying to people. If I have a problem with you or with something you've said or done, I will tell you. This is something I've learned from a dear friend of mine and I plan to carry it with me through my life. You could always count on her for her honest opinion and I really appreciated that with her, and I want to be the kind of person that you always know where you stand with.
Likes
Giraffes, potatoes, and inside jokes. Roleplaying, shamelessly mushy fanfics, reading in general. Singing, drawing and other artsy stuff. The numbers 7, 5, and 3. Organizing. Psych
Dislikes
Dishonesty, two-facedness, those entitled sons of biscuits that come into my store and try to con us or make us feel bad about how we do our jobs. Entitlement in general, really.
Hobbies
Read, write, sing, take bad pictures, make jewelry, chinese knotting, start journals and never finish them. Join avatar sites XD