Eldweena's profile
Eldweena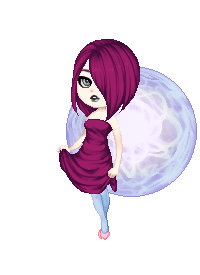 About
Hello! Welcome to my profile~ I'm a millennial but I'm almost 40. I am overworked and need a fun place to chill. I'm addicted to watching Netflix and shopping on Amazon. Jem and the Holograms have been my life since 1985 (and I've met Jem and Clash). I like to think of myself as a pizza aficionado. I've been a vegetarian since childhood. When I'm not working I spend my free time reading (typically true crimes, fantasy, science fiction, biographies, and murder-mysteries), playing video games (anything from old school favorites like Astynax to recent releases like Detroit: Become Human, with RPGs and horror survival as the preference), and writing (solo novels and co-authored projects with my wife). I am a lifelong doll collector, so if you want to talk about fashion dolls or even Asian ball-joint dolls, come say hi! Finally, I have a very spoiled black beauty-beast named Prince Charles, who I adopted as a feral kitten when he walked into the house from an open deck door. I have had many cats in my life, but Charlie is the most special and precious to me! He's 3 now but still my baby. We have an unearthly attachment and even my wife says he is my soulmate. She texts me pictures of him when I'm working late at the office and I had a portrait painted of him to hang above my desk. I am really obsessed with my cat. lol!
Comments
Totalanimefan (4 years ago)

It's nice to see you around.

Rallaa (5 years ago)

You're welcome. You'd get them eventually from the daily chance, but it's nice to get some more starting items.
Likes
chocolate, comic books, dolls, anything and everything related to Jem and the Holograms, scented candles, celebrities, neutral colors, yuri, yaoi
Hobbies
reading, writing, video games, D&D, cards (spades, hearts, blackjack), doll collecting, online shopping, attending Comic Con and Ren Faires