Vegan's profile
Vegan
She/They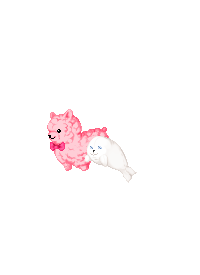 Video
Artist & Song: The Midnight - Good in Red
Genre: Synthwave/Retrowave/Darkwave
About
My account was created back in
November 2021
(found Voltra through Gaiaonline).
My birthday is July 11th, 1990, and I was born in Oregon, USA. I currently live in the Netherlands as of December 28th, 2019 with my husband (I moved here to close our long-distance gap). I identify with she/they pronouns and I am more spiritual than religious (please don't try to change my mind).

As my username states, I am a Vegan (
no, it's not a diet, please read this for more info
).

My personality type is INFP-A/INFJ-A and my enneagram is either 4w3 or 4w5 (both are according to tests online). My life path number is 1. My birth chart's top 5 for those who understand astrology are: Cancer (sun), Pisces (moon), Capricorn (rising), Gemini (venus), and Aries (mars).

My real-life best friend I love dearly who is also on Voltra (
Ruby
).

My Hogwarts house is Ravenclaw (keep in mind, I believe the fans own the series vs JKR with her "opinions") and my Patronus is a Fox (according to Wizarding World, when the site was in Pottermore stage, I was Slytherin with Tonkinese Cat Patronus and then Hufflepuff with Stoat Patronus).
In my spare time, I have a few hobbies (which you can read here on my profile). I used to lurk on Ernya (RIP), my username on there was Horror (despite enjoying thriller more than horror, too much violence triggers my PTSD), and I usually lurk around on Gaiaonline (my name on there is
Rotten Lollipop
).
Likes
Art, Astrology, Coffee, Movies, Music, Plants, Raising Money for Charity, Reading, Tarot, Tea, Veganism, Video Games, Volunteering, Yoga
Dislikes
Anti-LGBTQIA+, Art Theft, Being Tired, Close-Minded individuals, Cruelty (of any kind), Hot Weather, Jump Scares, Liars, Racists, Pressure/Being Rushed, Spiders (+most bugs)
Hobbies
Activism, Baking, Cooking, Crafts, Dancing, Gardening, Medition, Playing Video Games, Raise Money for Charity, Streaming, Swimming, Traveling, Volunteering, Yoga