Sweet Violet's profile
Sweet Violet
She, her.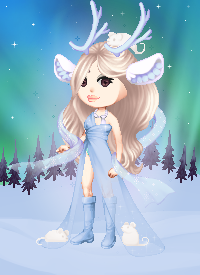 About

Joined: 10/5/17

My real life sister is on here too, CharitableAngel.

I love animals! It's hard to pick a favorite, as there are many, many that I like. Some of my most favorites include: Wolves, giraffes, any kind of bird, butterflies, horses, and tigers.

As for a bit more about me:
I have two pet cats: Charlie and Oreo.

I currently still live at home with my Father and younger sister, My birthday is May 15, 1986. I love photography, and art, and I'll draw on most any piece of free paper (I have a ton of envelopes with doodling all over it, lol), and my favorite colors are purple and blue.
I love cooking and baking, and enjoy coming up with my own recipes.
I'm kind of on the shy, quiet side, but if you would like to know more, just ask, I'll probably answer.