LailaKin's profile
LailaKin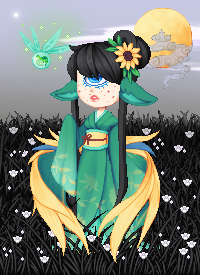 Video
Meet Umi.
A beautiful lady with a magical voice. :)
About
Little Shop of Laila
There's my shop where I buy and sell things ^
~*~
My name is Laila, and I'm a little monster, as you can see.
Always hungry, always friendly, in search of company.
Sometimes I can be a little silly,
But never mean, really.
So never fear, Laila's always here.
You've got a friend in me.
~*~
Hey there, Laila Here.
I'm a 31yr old living up in the PNW of the US.
I love gaming and decor and design.
I work front desk at a not-so-dreamy hotel, but it gives me a lot of time to be online chatting and killing time so that's often when I'm on Voltra.
I Loooove Making Friends, Ping me Anytime, I will adore it!