Howonk's profile
Howonk
She/They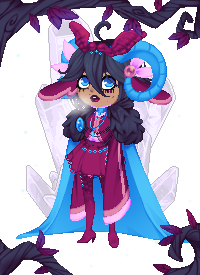 About
omg crap i have a notif but UH! add me on discord if u wanna talk more im churo ball #9462 !
Likes
A lot of things! Drawing, playing games, etc. Fandoms Im in are Dngnrnpa, Splatoon, Bandori!, Osom, BNHA, Ace Attorney, among others!
Dislikes
People not listening to what I have to say, or at least not hearing me out >:0(
Hobbies
Draw, play games, sleep, hopefully writing stories soon!