sailormoon's profile
sailormoon
she/her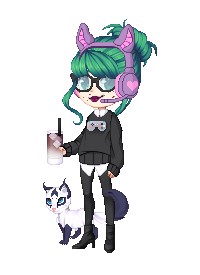 About
Heyo ~ I'm Meg.

I am a generally tired person. I struggle with C-PTSD and hypothyroidism. Working on healing and regulating my nervous system.

Trying to put myself out there in all sense of the phrase. Making new friends, sharing my interests, and generally not trying to hide myself anymore. I like to think I have a great sense of humor.

I enjoy playing D&D with my husband, taking photos, and playing video games. I'm currently praying for my luck to turn around so I can upgrade my computer and play Fortnite again (my one true love), I fancy myself a writer though I am out of practice severely. I'm turning into a home chef and dream of having a huge kitchen garden and pantry.
Comments
Ruby (9 months ago)

Welcome to Voltra :3 I also love cats and photography~