MoodyBats's profile
MoodyBats
Moody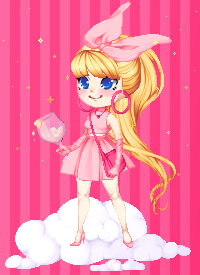 About
Hello everyone, I am MoodyBats but you can just call me Moody. A little about me is I've been around avatar communities
since 2008 but not under this username. I am most known for going by Fuu-Chan/FuuChan.
However I changed my username to MoodyBats[on Social Media Moody_Bats]because
I wanted to make a new name for myself as well as start thinking of my art brand name.
And thus MoodyBats was born.

I am a digital artist and working towards being a freelance artist and hopefully
one day my hard work will pay off and I will have my own merch. That is my dream for my art.

Other than art, I love k-pop.
K-pop has helped me a lot, especially with my mental illnesses[anxiety/depression].
The groups and idols I love are; Monsta X, Got7, Stray Kids, Ateez, Seventeen, BTS, Sunmi, Amber Liu, Red Velvet, blackpink, and day6.

I lurk all the time around the forum so don't be afraid to strike a conversation with me anytime by any means.